A black-American tour operator and entrepreneur, Rashad McCrorey, has been named Elmina's chief tourism officer.
As the Head of Tourism (Nserahwehen) of Iture, a suburb of Elmina, McCrorey goes by the stool name "Nana Kofi Kukudurfo I".
Mr. McCrorey has lived in Ghana since February 2020 and is the owner of Africa Cross-Culture, a tourism company specializing in organizing trips to the African countries of Egypt, Ghana, Kenya, Nigeria, Rwanda and Uganda.
Speaking to the media after his installation, the leader called on black Americans to return home to help build the communities they came from.
According to him, there is no better feeling than sleeping and waking up in a place where you are always welcome.
"There are more opportunities here. In America, we face police brutality, environmental injustice, and so many other uncomfortable situations. But here in Ghana, you have a chance to be free. You have economic freedom here. You wake up every day just being a man and not a black man in America. My sisters wake up every day being women and not black women in America," he said.
He encouraged black Americans and people in the Diaspora to return home to Africa, especially Ghana.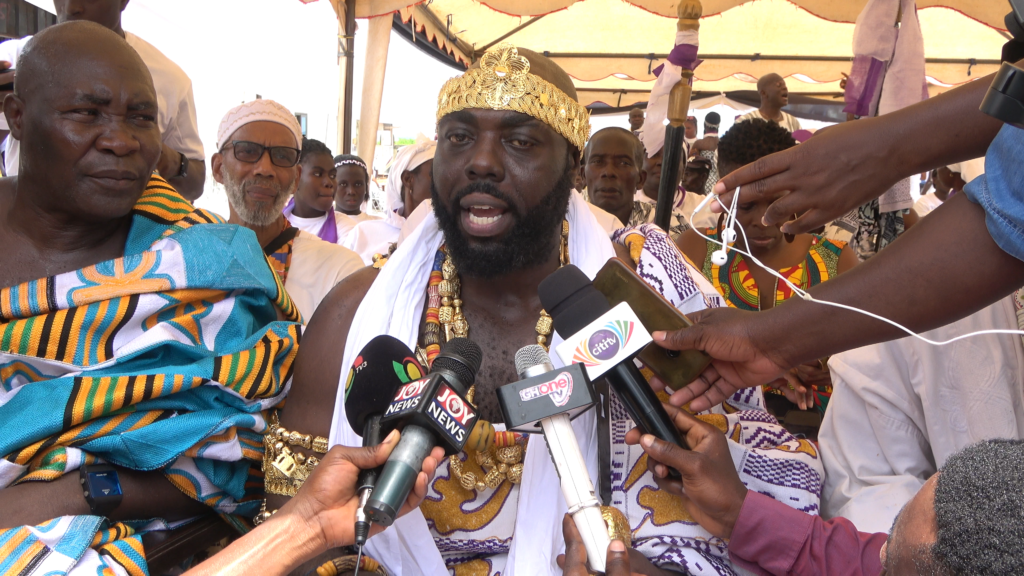 "I want to focus on infrastructure and scholarships. Iture, for example, is the gateway to Elmina. Coming from Accra, impossible to access the saved dungeons of Elmina without going through Iture. There is a need to build the place and make it more attractive," he says.
Mr. Rashad encouraged the Government of Ghana to continue investing in the tourism sector as there is huge potential.
He took an oath of allegiance to the Omanhen of the traditional Edina region, Nana Kojo Conduah, and was subjected to a series of traditional rites and performances.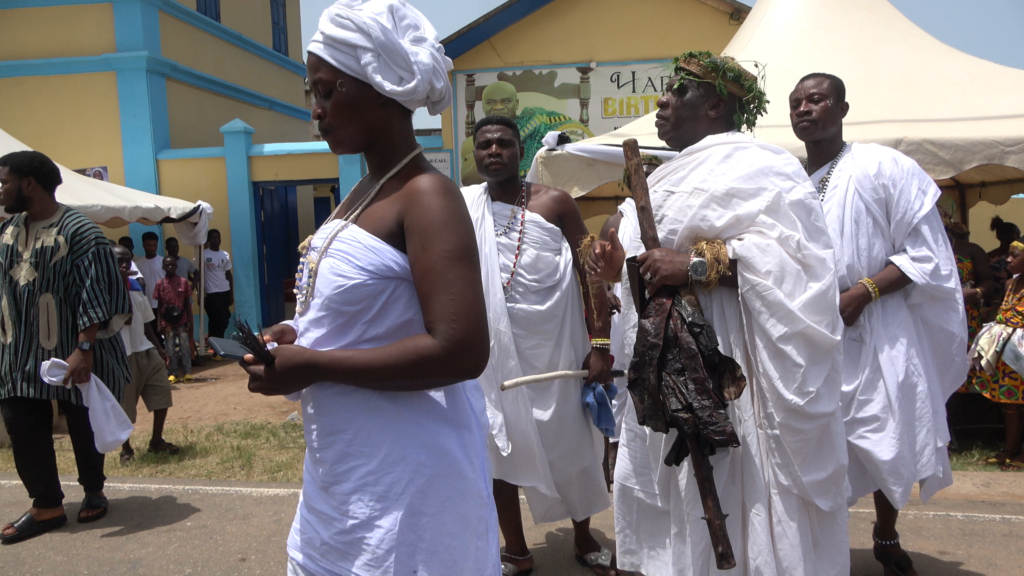 McCrorey has taken approximately 400 people to the African continent since 2017. Elmina's tourism leader has been featured in Forbes Magazine, CNN, ABC News, CBS News, NY Daily News, Black News Channel, TheGrio, Travel Noire, and more again, and in Ghana, McCrorey has appeared on GH-One, 3FM, Citi TV, Joy TV, Joy Prime, Ameyaw Debrah, and more.
He is recognized as an American expert on travel and repatriation in Africa. McCrorey, who is also a reporter for Modern Ghana, has written substantial articles promoting relations between Africa and the African Diaspora.